Other organizations and external information. This list is not yet complete.
Organizations
Other organizations with whom our foundation has contacts:
Commercial examples of single-person vehicles: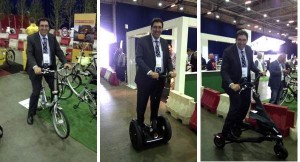 The vehicles mentioned here only serve as an example to show what is possible. The foundation has no commercial ties with these manufacturers. Do you find that your vehicle is missing here? Please contact us.
Beixo Compact/Electra folding bike

BySpijkstaal Egret step

E-one closed electric single-seater

Gocycle e-folding bike

Mandofootloose e-folding bike

Trikke electric vehicle
Other information:
Information from third parties in the relevant areas can be found in: